Aurora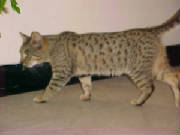 Aurora x Ra kits here!!
Eska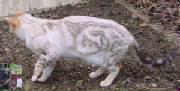 Breeding with Mordecai
Sarai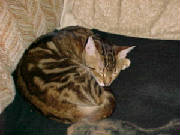 Bred to Ra
I do offer services to those that don't have websites to help you get your cats out to the public. The service is free, I do charge 10% of each sale generated through the website. I also do webdesign for those who want a website of their own without the expense of webdesign companies. Charge is $300 for initial design which includes 5 pages and links to the Bengal cat webring. Each additional page is $25. Therafter to maintain and make changes to the site I charge $25 per month. If you are interested in either of these services please contact me at
valhallaeqctr@msn.com
.
Enjoy the site!
Ra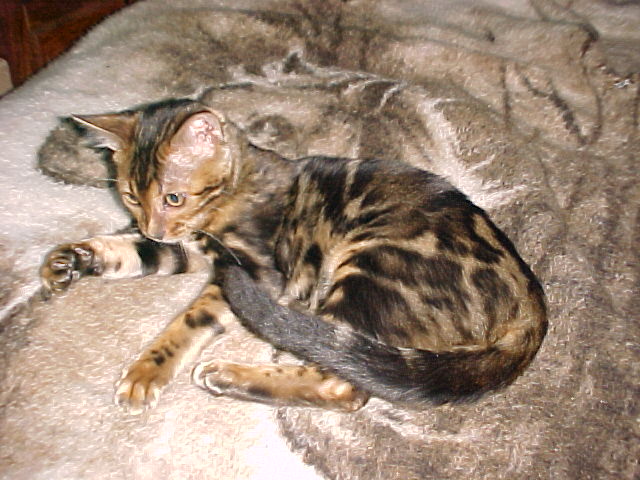 This is Ra. He is an extremely nice male with a super soft pelt dripping with glitter. He is a tri color brown marble tabby. His parents are Jumanji and Tezpurr. He has correct Bengal type with a wild face and body, short thick tail and those wonderful nocturnal eyes. He has produced some top kittens and we know ours will be no exception. We are very excited about this breeding. Reserve yours today.